About the Challenge...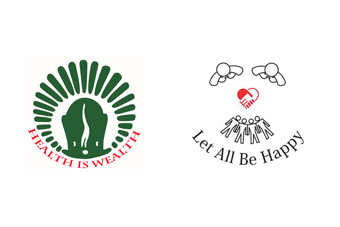 The JCSC Wellness Challenge is a program that aims to spread awareness of health epidemics prevalent in South Asians in North America. The program strongly encourages a community-wide initiative to change lifestyle choices and eating habits to live a healthier and longer life.
The goal of the Wellness Challenge is to raise awareness of health epidemics by implementing education on lifestyle changes, exercise, and stress management.
The JCSC Wellness website offers plenty of resources to support the participants and health guides in starting and maintaining a health goal.
The 2012 Wellness Committee includes Ashok Savla, Darshna Shah, Debbie Shah, Dr. Dipti Doshi, Dr. Gunvant Mehta, Jayana Shah, Dr. Hemang Doshi, Kush Shah, Mina Choksi, Manu Shah, Dr. Nitin Shah, Prafulla Shah, Rupaben Shah, Sonal Shah, Virendra Shah, and Yogesh Shah.

Wellness Challenge Goal
500 Participants will have three biometric tests.
Sarva Mangal Family Trust will donate for Wellnesss at JCSC up to:
No Improvement - Up tp $20,000 for expenses
Reduce BMI by 1% - Receive additional donation of $5,000
Reduce BMI by 2% - Receive additional donation of $15,000
Reduce BMI by 3% - Receive additional donation of $30,000
Reduce BMI by 4% - Receive additional donation of $50,000
Reduce BMI by 5% - Receive additional donation of $80,000
Total challenge up to $100,000
View the Flyer | Wellness Presentation
Group Results

2014 Wellness Committee
For questions regarding the website, please contact Tana at
leslie.salguero@msistone.com
Sub-Committees
Healthy Risk Reduction Coach Committee
Mina Choksi - Lead
Dr. Jashwant Modi, Dr. Hemang Doshi, Dr. Dipti Doshi, Dr. Pranav Shah, Dr. Pinal Doshi
Dr. Falguni Doshi, Dr. Malini Shah, Dr. Shishir Shah, Aditi Shah (Dietitian), Jigna Mehta (Dietitian)
Priya Vora (Microbioligist & Pharmacy Tech), Dr. Nimisha Parekh, Indu Jain, Dr. Ashish Shah (Urologist)
Mala Vora, Dr. Hemalatha Parekh, Parul Shah (Fitness Trainer), Mona Gandhi (Microbioligist)

Healthy Jain Cuisine
Sonal Shah - lead
Ashok Savla, Rupaben Shah, Prafulla Shah

Healthy Activities
Debbie Shah - lead
Prafulla Shah

Coordination and Promotion
Yogesh Shah - lead
Ashok Savla, Prafulla Shah

Health Education
Jayana Shah - lead
Darshna Shah, Dr. Dipti Doshi